LAUDIUM FOOTBALL ASSOCIATION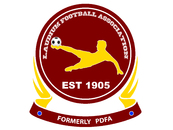 LAUDIUM FOOTBALL ASSOCIATION
Your Game, Your League. Celebrating Our 113th year in 2018
LAUDIUM FOOTBALL ASSOCIATION
South Africa's oldest Non-Racial Football Association
The Laudium Football Association is the successor to the Pretoria District Football Association (PDFA), South Africa's and Tshwane's oldest Non-Racial Association.
The PDIFA was formed in 1905 in the Asiatic Bazaar (Marabastad). Initially due to the country's segregation laws the association was named the Pretoria District Indian Football Association [PDIFA].
The move to a non-racial association was spearheaded by the Late Gonaseelan 'Gono' Pillay who in the 1960's removed the Indian tag from the organization. Henceforth the association was called the Pretoria District Football Association (PDFA) and fully opened its affiliations to Clubs and Players of all races.
In 2005 owing to the change in the country's new democratic laws, the use of the name Pretoria was no longer tenable with the city name changed to Tshwane. It was therefore decided to change the name of the Association to the Laudium Football Association (LFA) also in keeping in line with SAFA Tshwane's demarcation zones for its respective affiliated associations. The LFA's demarcation zone consists of Laudium, Claudius, Erasmia, Valhalla and Heuweloord.
Local legends who graced the association include former Indian Springboks Nitia 'Dick' Moodley and Rajendran Pillay and former SA International Zane 'Nangu' Moosa. Other prominent players included Smiley Moosa and Deshi Baktawer.
Throughout its history the Association has boasted many great personalities of yesteryear and former players who played in the PDFA included the Late Thomas Madigage and former Tshwane Mayor Kgosientso 'Sputla' Ramokgopa
The Association boasted 1 Professional Club between 1983-1991 when Birds FC participated in the Federation Professional League (FPL). The FPL under the auspices of the South African Soccer League (SASL) was South Africa's truly non-racial football organization where Clubs and Players of all races competed on a professional basis.
The PDFA also boasted several Clubs who participated in the semi-professional Transvaal Soccer Board League (TSB) which was the 2nd Division of the FPL. Clubs who competed were Delfos FC; Swaraj FC; Eagles FC and Rafficks FC. These Clubs participation firmly put Laudium on the football map as a bastion of football excellence in the Pretoria area.
The Association also boasts an Honorary Member of SAFA Tshwane in Mr. Nazeer 'Numpies' Dawood who was bestowed the title in 2010 in recognition for his 40 years service to the game of football.
The Association also boasts one of Tshwane's oldest functioning football Clubs in Swaraj FC who was established in 1925 and who still continue to operate in football today.
Other notable Clubs includes Delfos FC (est 1946); Birds FC (est 1962) and Young Eagles FC (est 1965). These Clubs together with Laudium FC (est 2005) form the core of the Association.
Follow the site to get the latest news and results straight to your email